ACMS Fees & Payment Methods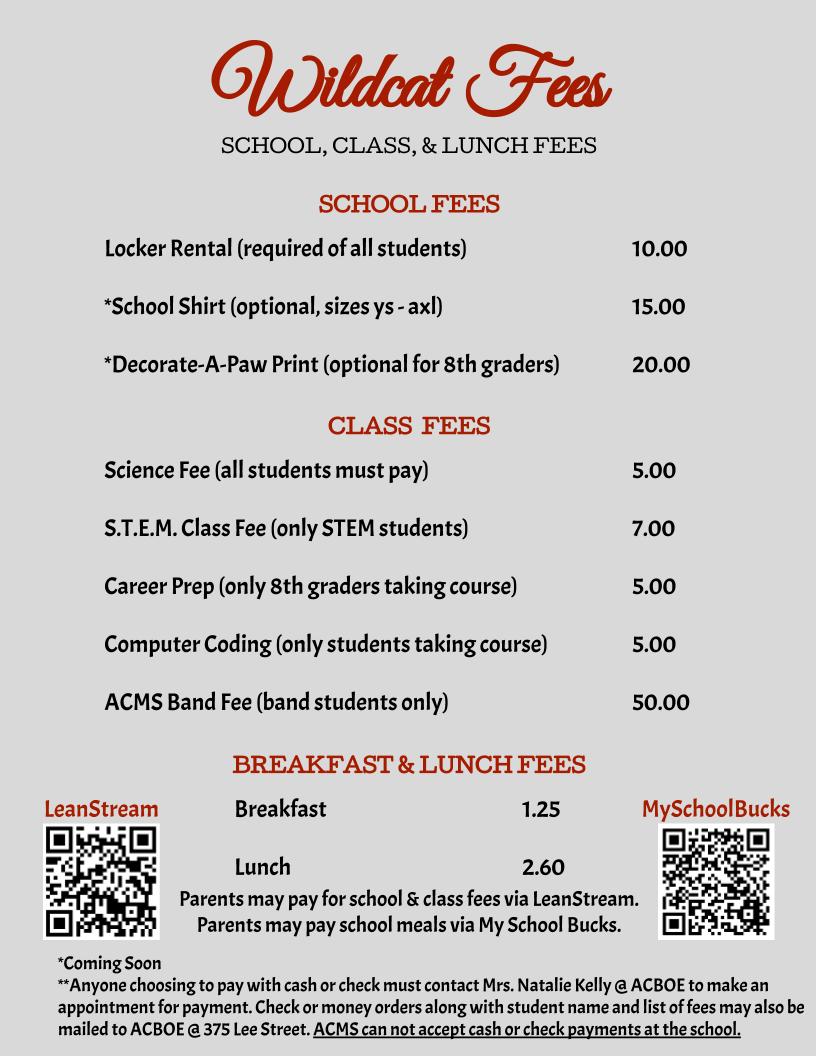 ---
Parents are encouraged to pay all fees through LeanStream by logging onto the website:
www.leanstreamrp.com
For those parents who do not have that capability, checks and money orders may be mailed to Mrs. Natalie Kelly at the ACBOE 375 Lee Street. Student's name and list of fees must be included.
The above are the preferred methods of payment. If anybody must pay by cash, a day and time for ACMS payments will be ANNOUNCED at a later date for parents to come to ACBOE to pay. EXACT payments will be required as well as a list with the student's name and fees, as this information is unavailable at the ACBOE.
Thank you for helping reduce the possible transmission of COVID19 by paying in a contactless manner.